The REN-ISAC serves as an information-sharing hub for improving operational security in the research and higher education communities.
The REN-ISAC collects data, such as net flow and dark net monitoring, from members, other ISACs, private security networks, and the government. It shares this data with the rest of its members and partners.
Thanks to extensive information-sharing relationships, REN-ISAC can form a unique aggregate view of the state of the higher education community's security and can promote more effective operational protections to its members.
One of the REN-ISAC's most valuable features is its ability to share information securely within a trusted community. It receives, analyzes, and acts on potential warnings and other threat intelligence gathered from its networks and then presents the information to its members. This allows representatives to learn protection tactics from one another.
The REN-ISAC's practice of evaluating the experiences and potential issues facing network members ensures that all have the opportunity to be aware of possible threats and the best practices for dealing with them.
The REN-ISAC places specific focus on threats with a potential impact on the research and education networking community. Analysts can read the signatures of known threats and alert institutions about likely network compromises.
The center also analyzes threats in the wild for significant member impact and provides comprehensive alerts and advisories with technical details and preventive actions.
The REN-ISAC's location at Indiana University allows it to leverage the university's commitment to and expertise in IT, research and education networks, and cybersecurity. These include the state-of-the-art operational security safeguards provided by:
The GlobalNOC is the premier operational partner of the world's research and education networks. It helped construct the center's own network and provides 24x7 network management and support.
The REN-ISAC provides opportunities for cybersecurity professionals to learn new skills or hone existing ones through:
Annual meetings
Techburst webinars (monthly)
SANS Institute partnership
Techburst webinars
Discussions cover topics such as risk mitigation tactics and technical implementations and feature member-provided presentations and vendor demonstrations.
SANS Institute partnership
This aggregate purchasing partnership allows members to receive deep discounts for online technical training and security awareness training.
Experts in this area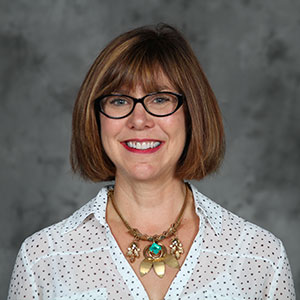 Kim Milford
Executive Director, Research and Education Networking Information Sharing and Analysis Center
Get more information about our areas of expertise
Have a media inquiry for one of our area experts? Contact us at cybermedia-l@list.iu.edu.